SWDT's PAST PRODUCTIONS
More footage of past performances on our youtube channel
2019 2018 2017 72016 2015 2014 2013 2012 2011 2010
2023
JANUARY
We performed to Sam Cooke in Bristol City Centre to celebrate Martin Luther King Day 2023
2022
DECEMBER
In the run up to Christmas 2022 we held some Nutcracker workshops to raise money for Shelter. We had a very merry parent and child workshop where participants could pair up adult to child and explore ballet movements, as well as the score and story from the Nutcracker ballet. And we had a slightly more mature longer workshop for those who were or felt more grown up (until they got the LED tutus on).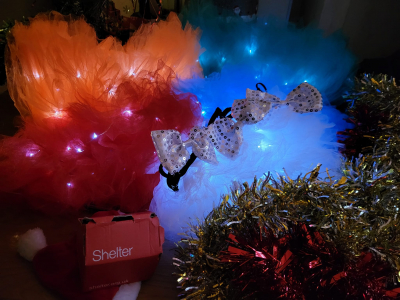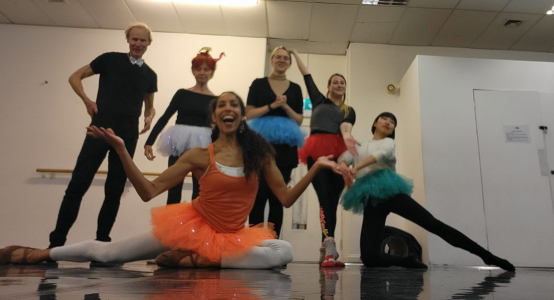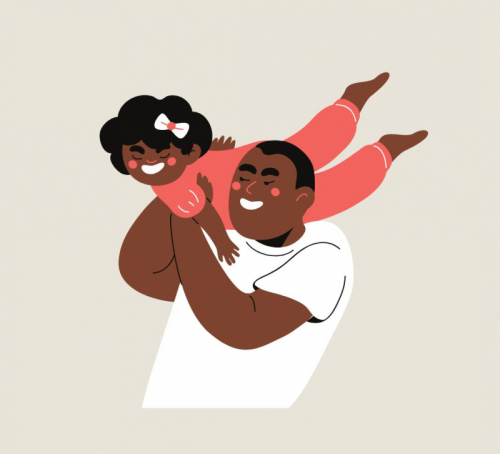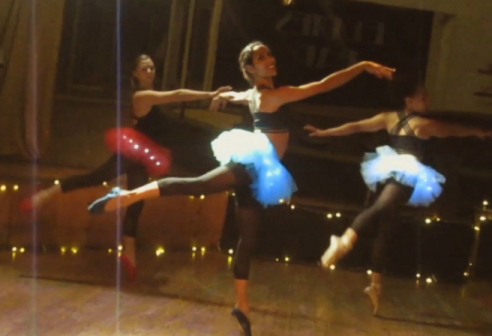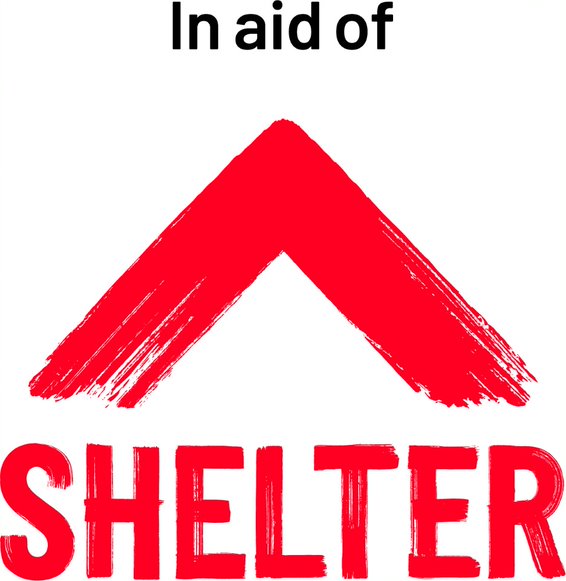 APRIL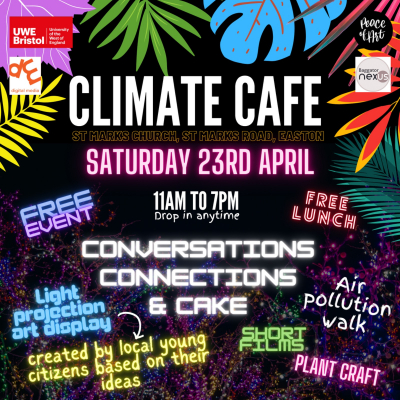 We performed the piece "Unsustainable fashion" combining ballet, acro and break dancing to support the Climate Cafe's event
2020
DECEMBER
We brought a bit of sparkle to the 2020 lockdown Christmas while raising funds for charity with our digital event "Shimmy for Shelter"
AUGUST
Redfest went digital during the pandemic but that didn't stop us featuring some great dance pieces and workshops from the creme de la creme of the region
MARCH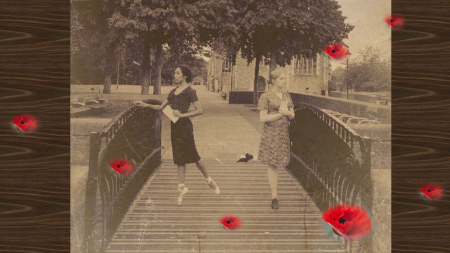 Following the effusive reception of "Letters from the Home Front" we performed a renewed and improved version at the Mission Theatre in Bath, just a few weeks before the UK entered lockdown.
NOVEMBER
In commemoration of the 80th anniversary since the outbreak of World War II,
South West Dance Theatre performed our own devised and choreographed feature length piece "Letters from the Home Front" at the Trinity on Remembrance Sunday. "So moving" - audience member
AUGUST
Once again South West Dance Theatre curated a cracking line up of dance demos and workshops at Redfest 2019, taking our crowd around the world with dance from US krump and hip hop, South American Latin, Carribbean soka, African dance, Indian bollywood, middle Eastern belly fusion, European ballet and even a flavour from the far East.
JUNE
South West Dance Theatre took part in Blast! a new theatre event from theatreLab as part of SparkFest in Bath, and had some invaluable feedback to develop their work.
DECEMBER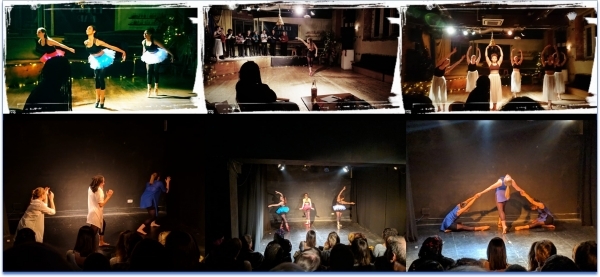 In December we held two performances of "Cabaret and Carols" alongside singers from local choirs including Bristol Choral Society and raised over £533.98 for Shelter
JULY
We performed Romeo and Juliet alongside themed playback theatre from Breathing Fire for the Bristol Shakespeare Festival
MAY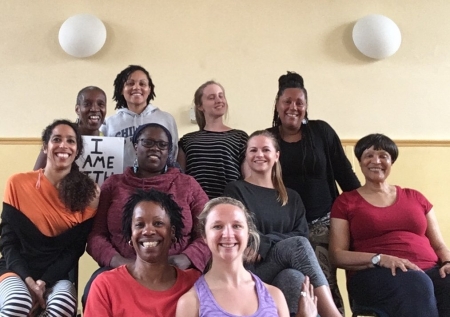 We had a skills exchamge workshop with Breathing Fire in preparation for a feature production of Romeo and Juliet
APRIL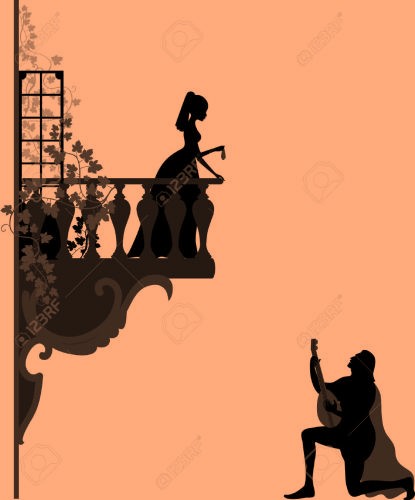 We danced an abrdged preview of Romeo and Juliet as part of Tiny Steps Performances program of dance performances for 0-8 year olds
MARCH
We weathered the snow to perform for International Women's Day at the Council House and two weeks later again at the Malcolm X alongside Breathing Fire.
DECEMBER 2017
At the African Queen closing event at the Kuumba centre, we joined a throng of performers to bring some dance to the event accompanied by the music of the epitome of African Queen, Nina Simone.
NOVEMBER 2017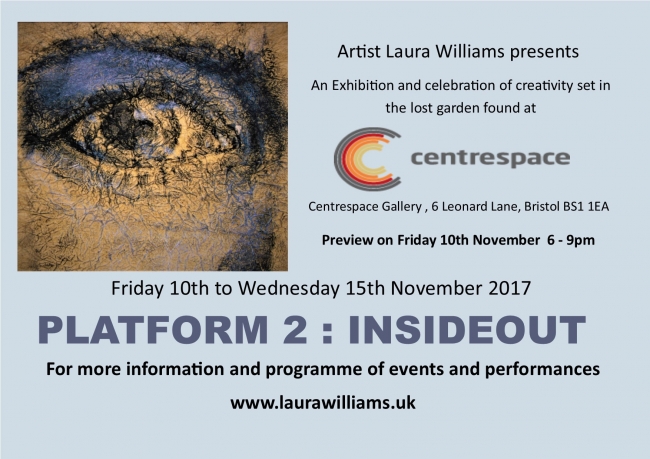 We joined artist Laura Williams and friends for an evening of art, song and dance at Centre Space where she exhibited her work "InsideOut".

AUGUST 2017
On Saturday 5th August South West Dance Theatre hosted dancefest at Redfest - an afternoon of free workshops in dance and martial arts including ballet (SWDT), musical theatre (G Nation), taekwondo (TAGB), capoeira (Redfield capoeira), Graham technique (Herbert Deslauriers) and African dance (Mundi Dance) as well as childrens performances (Dance Extreme BS13 and SWDT) and an evening of performances from Hype, the Flaming Feathers, Shalayleigh, Tango Note, Nestor Garcia Breaking, Jay Kellias krumping, Georgie and Nestor and SWDT.
JULY 2017
images courtesy of Raul Llano
South West Dance Theatre produced another production for the Bristol Shakespeare Festival taking excerpts from Shakespeare plays and poemsand putting them to dance in A Waltz and Shimmy with Shakespeare.
JUNE 2017
images courtesy of Super Funky Penguin
South West Dance Theatre teamed up with Tiny Steps performances again, this time with a production of the Ugly Duckling - with a twist. Our heroine travelled around different countries and cultures trying all different styles of dance until she found where she felt truly at home. The production was staged again during Redfest dance fest in August 2017.
NOVEMBER 2016
images courtesy of Super Funky Penguin
South West Dance Theatre took part in our first Tiny Steps Performance. Working together with Ben Nash, we staged a short production of Peter Pan geared specifically towards audiences aged 0-8 years old.
OCTOBER 2016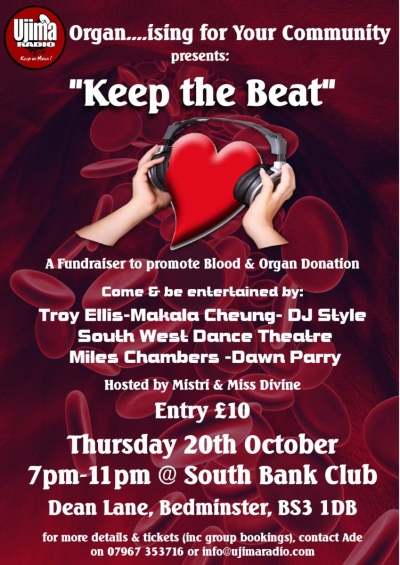 We also performed for the charity event Keep the Beat to encourage blood and organ donation.
SEPTEMBER 2016
South West Dance Theatre performed for ab music video for Bhangra stars RSVP's single "I must"
AUGUST 2016
2016 saw Redfest's first ever dance tent, a day brim full of workshops and performances in all dance styles under the sun, curated and hosted by South West Dance Theatre. To finish the day we gave the crowd their first bhangra ballet workshop and gave a performance of choreography by all Bristol based artists including AMJ feat RSD, Massive Attack and Redfest 2016 headliners RSVP. Watch out for RSVP's next music video - you may recognise some familiar faces as we take the collaboration further.
JULY 2016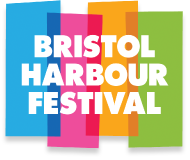 South West Dance Theatre presented new choreography to music by local artists AMJ feat RSD for the Bristol Harbourside Festival, followed by a ballet workshop breaking down the choreography for keen audience members.
ACT I
ACTII
South West Dance Theatre brought Lady MacBeth to Colston Hall's Lantern Theatre for the Bristol Shakespeare Festival. With the help of Ben Nash from Theatre 57, we brought the production to a whole new level.
JUNE 2016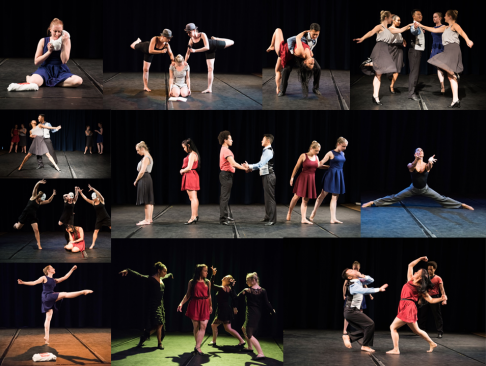 pictures courtesy of Derwood photography
"visually stunning" Theatre Bath review of Lady MacBeth at the Bath Fringe 2016
To celebrate the 400th anniversary of Shakespeare South West Dance Theatre took their take of the bard's murderous tragedy to the Mission Theatre for the Bath Fringe Festival. Alongside the dancing Edson Burton provided a poetic script to drive the narrative and Sandra Barefoot provided a sign language interpretation of the script and music for deaf audiences. Working with sign language also introduced a new element to play with in the choreography, making links with the script.
MAY 2016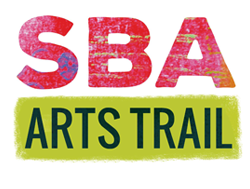 South West Dance Theatre took part in this year's South Bank trail, performing a teaser of clips from the coming dance theatre show "Lady MacBeth"
NOVEMBER 2015
Hear what people thought of 'Light - from Big Bang to VJs'
Catch clips of actI and actII of the show at 'Light - from Big Bang to VJs'
To celebrate the International Year of Light 2015 we generated some choreography specially themed on light physics and phenomena. We had friends joining us from the world of street art, graphic design, quantum photonics, sci/art, music and theatre to showcase brilliant work on light in 'Light - from Big Bang to VJs'. See the clips above for taster.
Thanks go to all our contributors including:
Joe Stathers our creative light, sound and tech guru
Angus who curated an extraordinary street exhibition featuring Angus, Andrew Burns Colhill, Cheba,
Diff, Inkie and John D'Oh;

Lisa May Thomas and Mike O'Connor from Danceroom Spectroscopy and the Pervasive Media Studios;
Gabriel Solomons from UWE presenting light ideas in graphic design;
Jacques Carolan from the Quantum Photonics Department at Bristol University
Linda Lamon and Katerina Mina presenting the 1st UK performance of the official International Year of Light Song
Laura Kriefman from Guerilla Dance Project and the Pervasive Media Studios
Dr Edson Burton poet, historian and freelance theatre producer
Our Band: Don Emerson, Geoff Robinson, Ben Clark and Rich Dallago
Photographers Karel Headley and Jess Bartolini
Reporter Julian Davis from Ujima, who supported the event with a promotional radio campaign
The Trinity Centre

and of course the dancers of SWDT

Thanks also all those who attended and for your donations to SolarAid, whose impact you can see in the infographic below.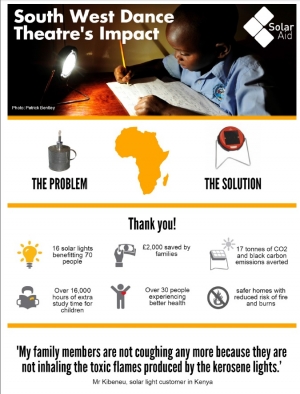 JUNE 2015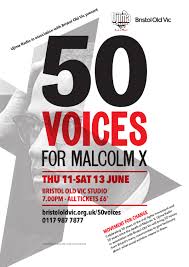 We performed a ballet piece to excerpts of Nina Simone in song and interview describing her drive to make people "curious enough" to find out more about black culture "by whatever means necessary". The event 50 voices was a collaboration between Ujima Radio and the Bristol Old Vic to commemorate the 50th anniversary of the assassination of Malcolm X.
We also joined a throng of performers at the Redgrave Theatre for Dance for Dementia. Footage and photos coming soon.
MARCH 2015
We supported Project Zulu's Spring festival with a medley of SWDT country, jive and jazz. The festival generates the funds needed to bring the children to the UK where they dance and perform to raise money for community projects in Africa for themselves.
We were also delighted to support G Nation's first show - a dance school set up by SWDT alumna Georgie Rennolds
FEBRUARY 2015
Back by popular demand we performed 'Fall from Grace' to a packed house at the Mission Theatre in Bath. Didn't get a chance to see it? Fere's some clips of what you missed...
Clips from Act I
Clips from Act II
DECEMBER 2014
SWDT joined the New Year's Eve revellers at the South Bank:
NOVEMBER 2014
- 8 dance troupes, 7 continents a jazz band and a little help from IOP Publishing
A throng of artists joined South West Dance Theatre as we took our audience Around the World in 80 Minutes in a fundraising dance event in aid of Shelter. The event was a great opportunity for local artists to meet and collaborate and thanks to IOP Publishing sponsorship to cover venue hire raised over £300 for Shelter.
Here what the audience thought from interviews taken during the interval
Collages made from the beautiful images captured by Derwood photography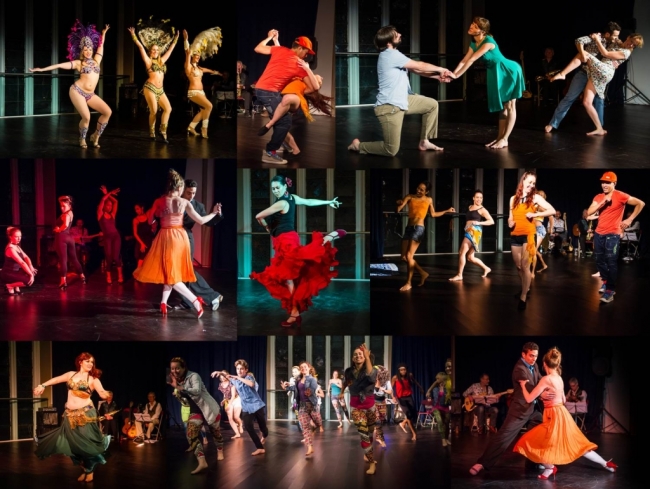 Courtesy Derwood photography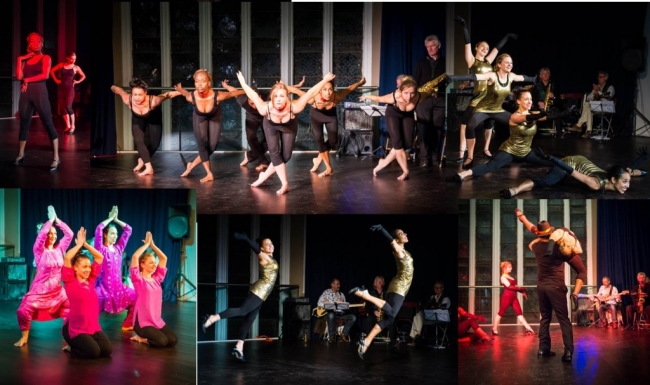 Thanks Derwood!
OCTOBER 2014
SWDT debutted their homespun production Fall from Grace, created in collaboration with street artists DIFF and Angus Art. Another chance to catch Fall from Grace at the Mission Theatre in Bath Saturday 28th February 2015.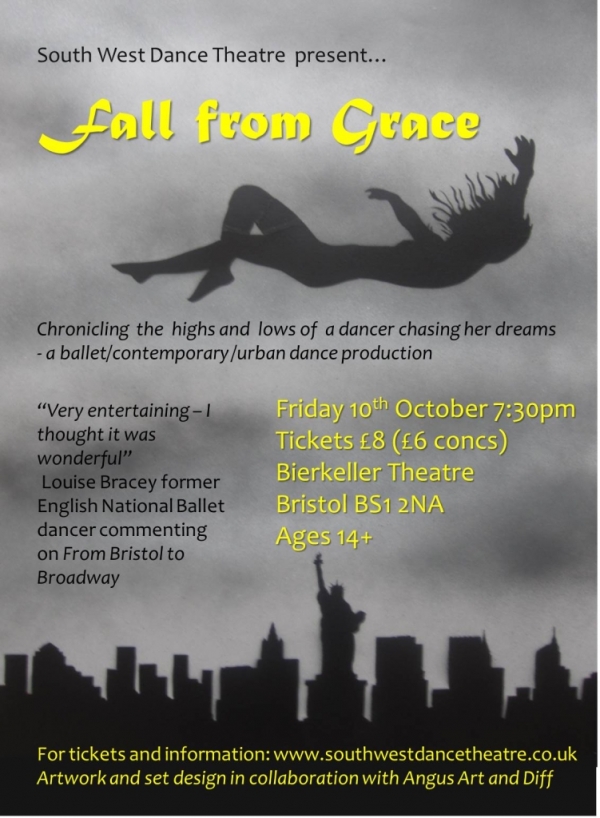 JUNE 2014
SWDT contributed a 30 minute set to the Sue Ryder Garden Gala in June - a great event that raised just under £9000 for the charity. We also surprised some of the punters at the Gloucester County Cricket Club with some pop up performances at a T20.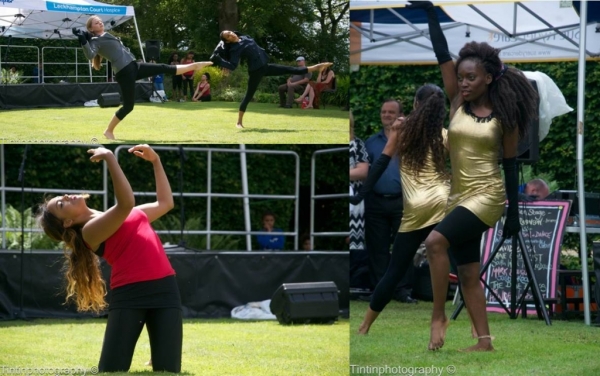 Images courtesy of TinTin photography
MAY 2014
We joined some of Bristol's finest dance talent at Circomedia for Testing Ground Spring 2014 to showcase some of our work in progress and solicit feedback on what was working well and how it could work better. Thanks to all the audience on the night - the feedback has been great for developing the work further.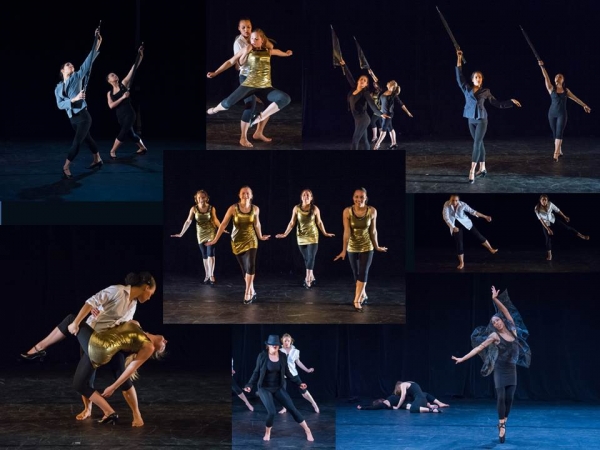 Photos of SWDT in action at courtesy of derwoodphotography.
May 2014 also saw SWDT performing in the tipi in Queen's Square for the Eat Drink Bristol Fashion festival. Another awesome audience with great energy - must be something they ate!

---
FEBRUARY 2014
Together with our new company members we joined the throngs at the Trinity for a great day of workshops and performances in aid of One Billion Rising. SWDT performed an old bollywood favourite as well as a newly choreographed jazzy number to a string orchestration of Billie Jean. Maddy from SWDT Cygnets also joined us to perform some charleston. We then broke down the dances in a work shop to amaze our audience with how well they could dance them too.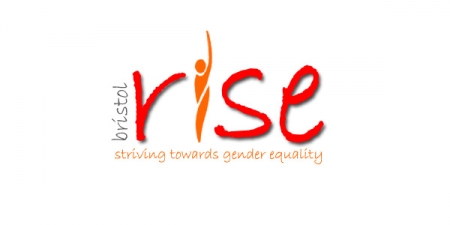 ---
2013
October 2013
SWDT embarked on a Halloween showcase in the Dance of the Grimm Heroine. The high spec gothic space at Circomedia provided the perfect back drop for a spine tingling orgy of dance theatre and fairy tale horror.
Clips from Act I of the Dance of the Grimm Heroine
Clips from Act II of the Dance of the Grimm Heroine
---
JULY 2013
We teamed up with Curiosity for Frome Noir, a fundraising event for the Westway Cinema as part of Frome Festival 2013. The night featured burlesque by Frome's Dulcie Demure, dark soundscaping by Tapper-Brania, DJing by ShelaSoul, jams with Sara Vian and Ron Mortland and Frome's pianist extraordinaire all featured around Alfred Hitchcock's Psycho and hosted by poetry's femme fatale Muriel Lavender. The night was a celebration of the Westway Cinema, a jewel of a vintage picture palace nurtured into glory by Frome's Martina O'Connell, and recently digitalised with the local community's fabulous support. Watch out for Frome Noir #2...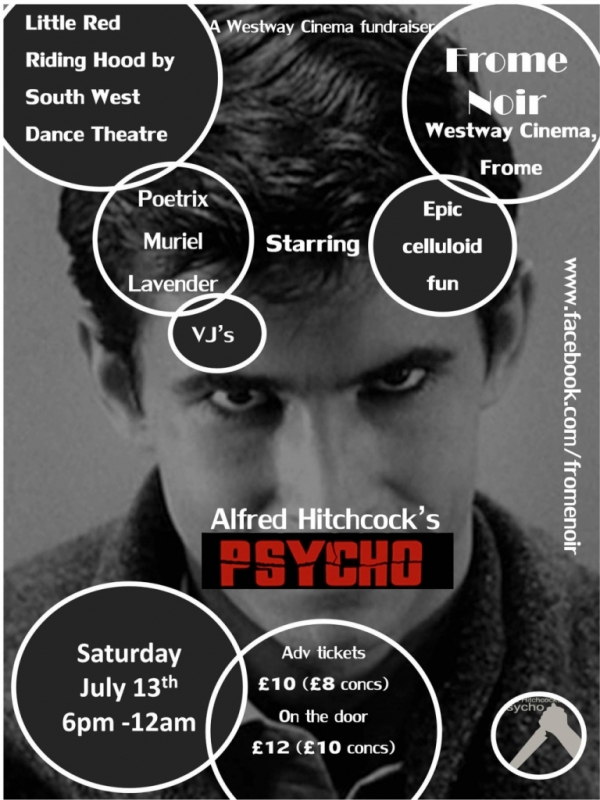 A busy month we also took part in Chippenham's dramafest bringing some dance theatre to the festival's narrative.
---
MAY 2013
We joined the Montpellier Faeries for a fairytale themed May festival on Picton St. Funds raised at the event are still being totted up to donate to local charities.
---
MARCH 2013
SWDT continued their community commitment work in 2013 supporting the great work of OSCAR the Organisation for Sickle Cell Anaemia Research at their event at the Rose Green Centre. The evening raised 4 figure funds for the charity, as well a boosting awareness of the charity and the work it does. Congratulations!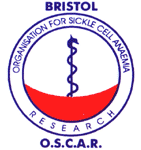 ---
JANUARY 2013
SWDT have supported Second Step in their vintage themed winter event at Circomedia. The charity are a great contribution to the community keep up the great work guys!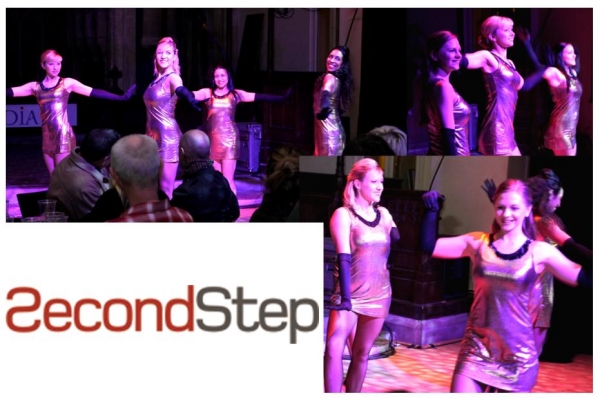 ---
NOVEMBER 2012
SWDT told the story from big ideas to the big stage in dance extravaganza From Bristol to Broadway, performed at Colston Hall. Many thanks to IOP Publishing who sponsored our community tickets to make the event more accessible. And many thanks also to the Quartet community Foundation who funded the series of youth dance workshops we ran throughout December after the show so we could offer training in technique and repertoire to young people in Bristol free of charge.
---
OCTOBER 2012
SWDT brought their dance theatre sparkle to the Each One Reach One campaign in Broadmead for a Saturday afternoon of entertainment and talks to raise awareness of the need for more blood donors. Over 100 new blood donors registered at the event over the course of the afternoon.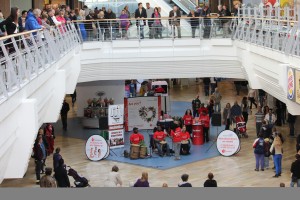 ---
AUGUST 2012
While See No Evil brought street art to Bristol's masses, SWDT brought the grace, energy and diversity of dance in Bristol to the streets. Accompanied by 10 acts including Bangtown krumping, popping, 3rd stage contemporary, bhangra with Monika, salsa, tango African dance with Louis and the Bristol Beribazu capoeira all in front of the back drop of Europe's biggest open air art galley. Thanks for the boom box Dominic!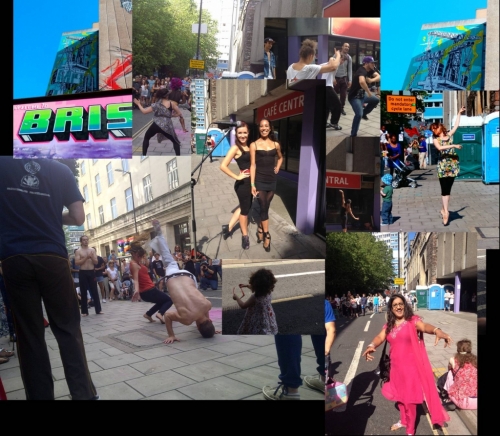 ---
JULY 2012
At the Complete Reworks of Shakespeare, part of the Bristol Shakespeare Festival at Colston Hall SWDT performed their own take on the great bard's uncompromising and timeless poetry in the set Love, Fate and Entropy: Sonnet 64.
---
JUNE 2012
SWDT hit the Bath Fringe Festival with a debut performance of From Bath to Broadway at the Mission Theatre.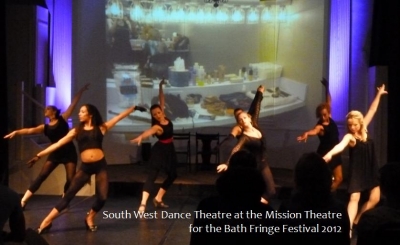 ---
MARCH 2012
SWDT were invited back to perform at the Muscular Dystrophy Campaign's fundraising Asian Banquet. The event raised over £7000 for the charity.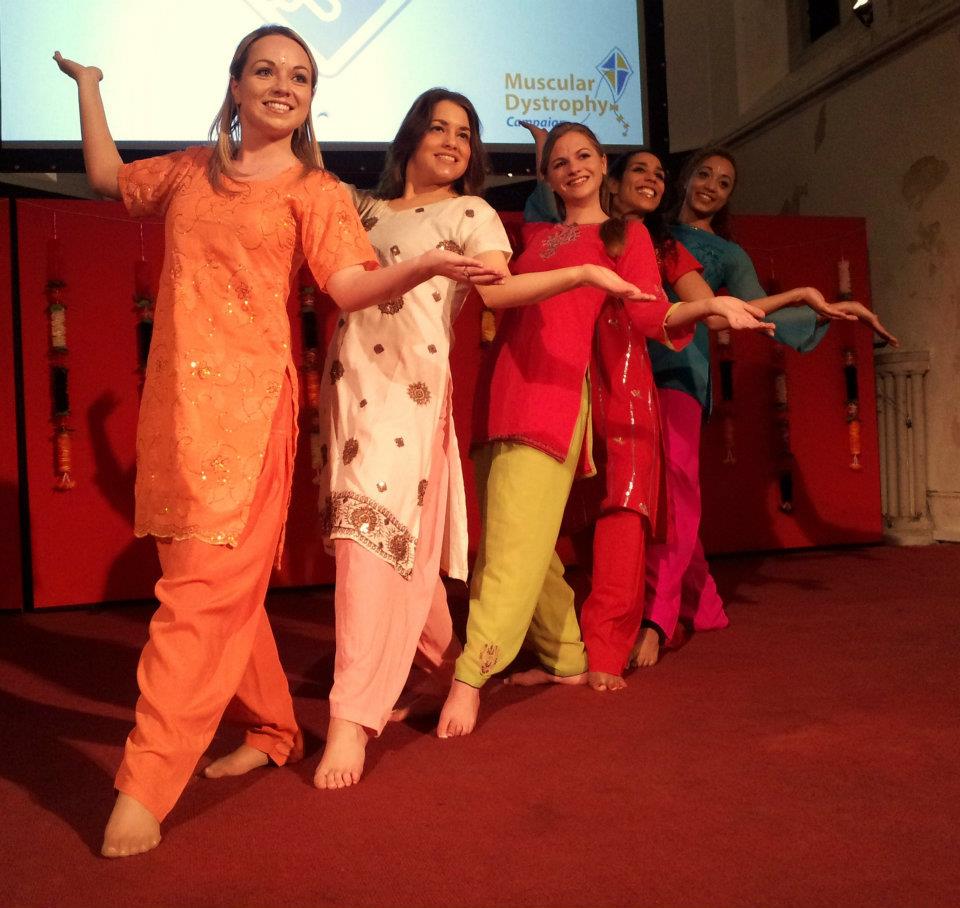 ---
NOVEMBER 2011
Another busy month with a sell out fundraising production of Lights, Camera, Action! take 2 for Muscular Dystrophy and some cabaret entertainment at Fashitude, a fashion show at the Trinity Centre to raise money for Cancer Research.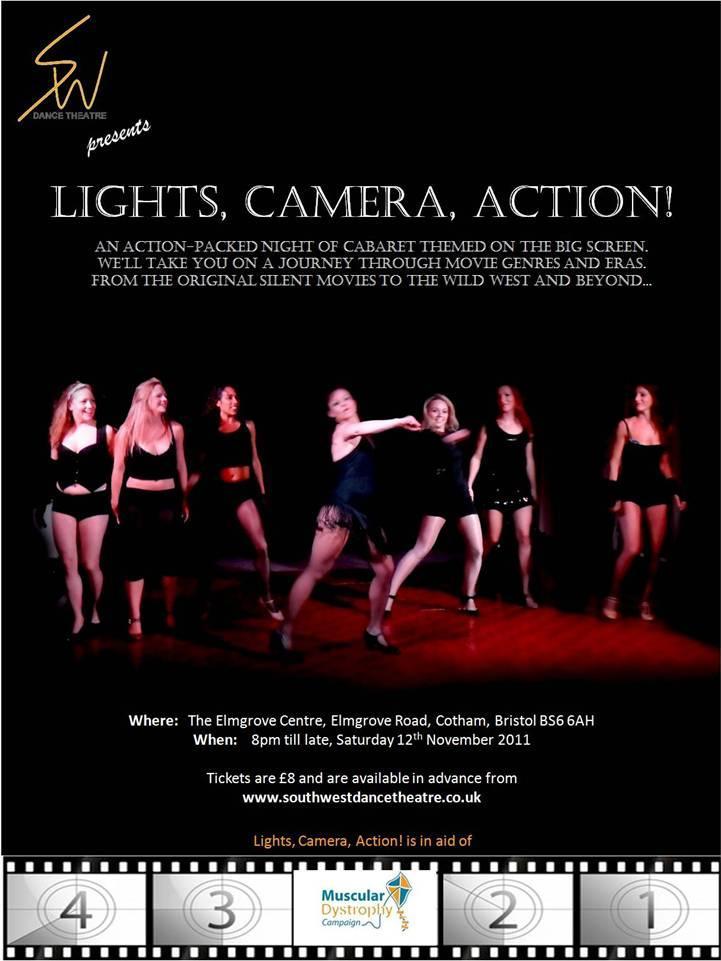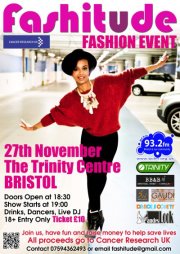 ---
OCTOBER 2011
SWDT supplied some macabre cabaret to add to the ghoulish antics at Bristol Zion's Halloween party.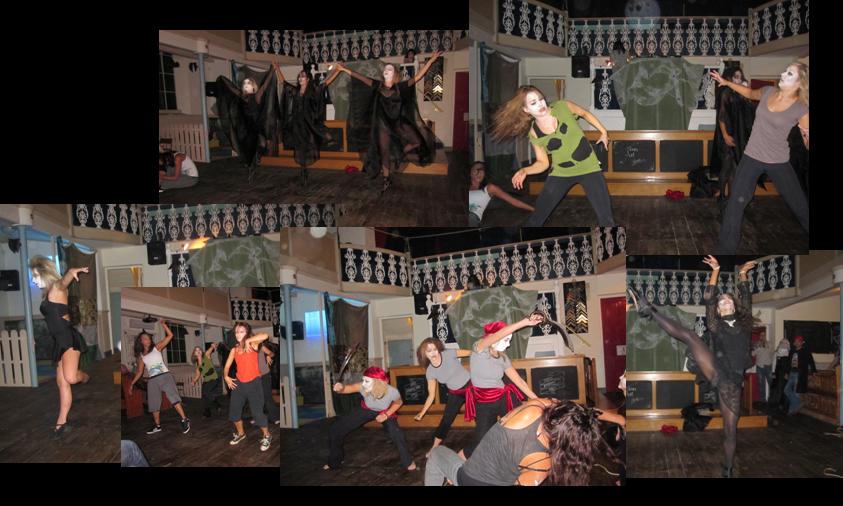 ---
SEPTEMBER 2011
More action on Sunday 25th on the Main Stage at Brisfest 2011.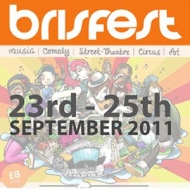 ---
JULY 2011

A busy summer with Taste of Carnival, St Paul's Carnival, Brazilian danca do creu at the Cube and to top it Lights, Camera, Action! a night of movie themed cabaret from the wild wild west to bollywood, thrillers and kung fu.
---
MAY 2011
On Friday 27th May we threw some SWDT razzle dazzle into the mix at the Folk House on Park Street.
---
APRIL 2011
On Saturday 16th April, SWDT celebrated our 1st Birthday - in style! The Jim Revill Jazz band, guest artists, including Goldie Lox and South Blessed, DJ Mistri and of course the SWDT lovelies all took to the stage to celebrate our first year as a company. The evening carried on till the 'wee' hours with conga lines, party games and of course birthday cake! Here's to another fantastic year!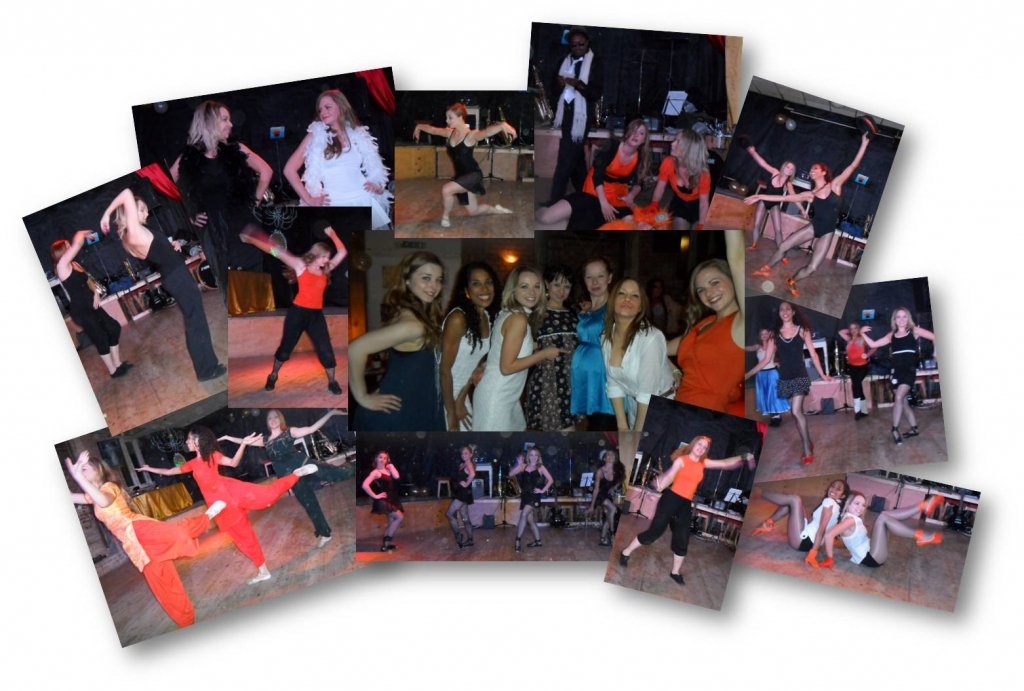 ---
MARCH 2011