**Friday morning ballet classes back online from November **
studio classes at the Island will cease until further notice
Skip to:
This week's Friday morning (online) ballet class on 20th November will be part of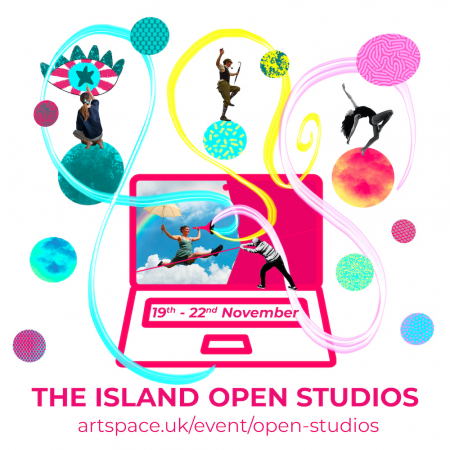 All Island Open Studio classes are just £4!
email info@southwestdancetheatre.com to book and pay
Booking for classes in the studio have been cancelled until further notice.
To book on to our live zoom ballet class at 11am (UK time) on Friday mornings email info@southwestdancetheatre.com to receive the zoom join details.
And if you want to receive weekly updates with the zoom join details and other info email info@southwestdancetheatre.com to join our whatsapp group.
Ballet classes with South West Dance Theatre
Classes are intermediate to advanced level for dancers from all disciplines, for anyone who wants to feel strength, grace and joy.
We use a mixture of classical, jazz, indie, hip hop, pop and world music for all our classes giving participants a flavour of the training practices that go into our shows.
Can't make 11am on Friday? See Ballet Ballet class on Demand
All Friday morning classes are broadcast from the studio via zoom.
Most exercises will fit in a standard sized kitchen or living room but there will be one or two pirouettes and allegro exercises designed to travel that will require more adapting for confined spaces.
Online class fees are on a pay what/if you can basis - payments can be made by booking or on our donate page or by BACS
email info@southwestdancetheatre.com to
receive the zoom join details each week,
find out more about how it works
join the whatsapp group for weekly updates (and zoom details)
make a payment by BACS
The music
We've resolved our sound issues but for a sneak peek, the playlist is on spotify at
While it's nice to join class live with peers the complications of life at home and day to day scheduling can make that difficult (impossible) for some of us. On international Dance Day Wednesday 29th April 2020 we're posting a recording of the Friday morning class for you to follow at a time that suits you -
Class on demand prerecordings:
Ballet pre-recordings of some of the Friday morning ballet classes with Anna
QuaranH.I.T. - high intensity work out for dancers with Lucia
email info@southwestdancetheatre.com for queries
Classes taught by
Save
Save
Save
Save
Save