South West Dance Theatre brings you....
Shimmy for Shelter - a digital mini dance fest - will go live 1st December 2020 7pm UK time
Free to view but you can donate to Shelter in lieu of a fee at our JustGiving page

(Problems with playlist? Watch as one piece at https://youtu.be/85d98NQ-evI)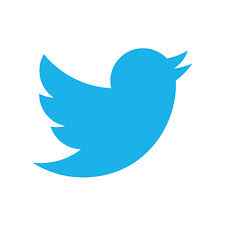 follow us @swdancetheatre or facebook
SWDT together with some guest acts from the best of the South West are bringing you a digital compendium of festive frolics to give your bleak midwinter some sparklet. It will be free to view from 1st December 2020 7pm UK time but you can donate to Shelter in lieu of a fee at our JustGiving page.

SWDT curate Digital Redfest 2020 dance program

Sadly the live Redfest 2020 event is cancelled due to the COVID-19 pandemic. Fear not we have a banging lineup for our online festival streaming on bcfmradio.com and redfestbristol.co.uk. Find out more about the line up of demos, interviews and workshops from the creme de la creme of Bristol's dance scene at whatson

Maybe you can't go out to the theatre or dance but you can still enjoy it while staying at home - here's the online treats SWDT is offering

Intermediate/Advanced Ballet every Friday

Not at the Island for the next few weeks - we are online both liveon zoom and recorded class going live on International Dance Day. Details on our open classes page.

Relatively Entangled - sci-art project

Building on last year's workshop, we're teaming up with the RCA's Laurene Pilastre to produce dance interactions with her stunning mobiles building on some of the biggest ideas in twentieth century physics.

Want to add some SWDT je ne sais quoi to your events once the lockdown is lifted? Contact us for details.

Company news:

Happy 100th birthday Joan Hewson! Celebrating a legendary dancer and teacher who danced with Fonteyn, Baryshnikov and all their ilk, we wish you many happy returns.

We've expanded again with two new recruits from Circomedia's acrodance course - welcome to the family Fleur and Lucia

We've expanded with a new dancer - welcome to the family Emma Reffold!
Save
Save
Save
Save
Save