Our Nutcracker Ballet charity fund raising workshops are back!
At the Island Saturday 9th December 2023
All proceeds go to the Bristol-based charity:
the Julian Trust and Night Shelter
Carer and Child Nutcracker Ballet Workshop

10:30-11:15am

Big Kids/Grown Ups Nutcracker Ballet Workshop

11:15-12:30

Be the Nutcracker Prince to your little Clara or the Sugar Plum Fairy to your little Prince

Get stuck into some blinged up ballet and raise your Christmas spirits!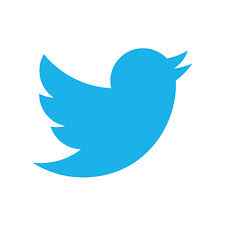 follow us @swdancetheatre or facebook
Kids Ballet to Not Necessarily Ballet Music Classes

From January 10th 2024 we will be hosting classes for children aged 6-11 to learn rigorous classical ballet technique but to their favourite hits from pop, hip hop, musicals and classical (the good stuff) at Fresh Dance and Arts

Fundraising Nutcracker Ballet workshops

Saturday 9th December - have fun and raise money for a great cause

Island 15th anniversary open studios

Saturday 16th September at the Island - Taster Ballet workshop and art/ballet performance piece "Paint Waltz"

Friday morning ballet classes are back

Fridays 11-12:30 at the Island - ballet to not necessarily ballet music but guaranteed to have you feeling good to go mind, body and soul. More info

Relatively Entangled - sci-art project

This collaboration with RCA graduate Laurene Pilastre and King's Professor James Millen culminated in the piece Quantum Touch. There is also a corresponding artist interview.

Want to add some SWDT je ne sais quoi to your events once the lockdown is lifted? Contact us for details.

Company news:

Happy 100th birthday Joan Hewson! Celebrating a legendary dancer and teacher who danced with Fonteyn, Baryshnikov and all their ilk, we wish you many happy returns.

We've expanded again with two new recruits from Circomedia's acrodance course - welcome to the family Fleur and Lucia

We've expanded with a new dancer - welcome to the family Emma Reffold!
Save
Save
Save
Save
Save